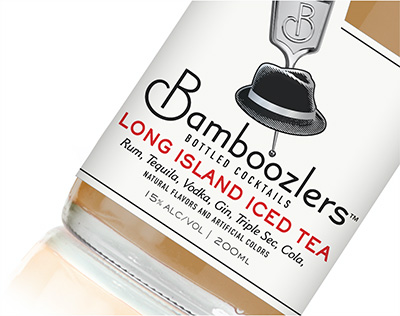 Bamboozlers® Bottled Cocktails drew its initial inspiration from the time when America's love of the cocktail was born — The Prohibition Era. The name Bamboozlers, whose original meaning was to be tricked or hoodwinked, evolved into slang for describing a good drink. Ours is a story of sophistication with an edge. We believe every occasion can be made better with a great cocktail.
Created from a love of the cocktail, Bamboozlers Bottled Cocktails brings the pleasure of classic drinks to new levels of quality and taste in the convenience of a single-serve glass bottle.
Our timeless premium cocktails are easily accessible, whether you are on the road, at the beach, on a boat, at a pool party, in a fine hotel, at home with someone special, or feet up after a long day.
Accomplished bottled cocktails created with the finest ingredients.
Just add rocks and roll®.
Directors and Management
Click below photo to learn more